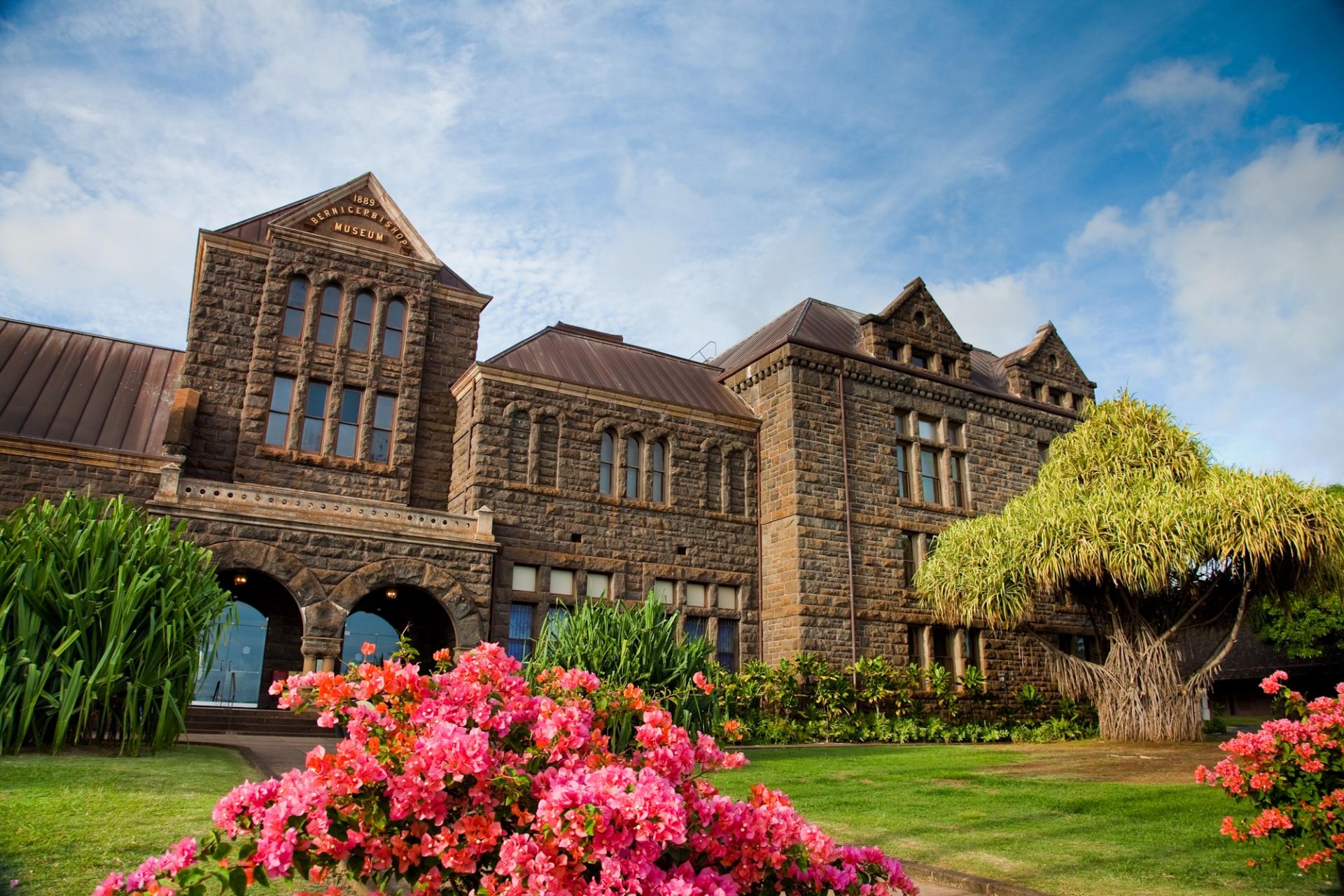 Hawaii has many different museums and historic sites ranging from art museums to old prisons. Hawaii has a unique history when compared to the rest of the United States and that is reflected in many of their museums and cultural centers. The list of museums below is a general guide to some of the more prominent museum locations in Hawaii, but there are many more museums worth visiting that are not contained on this list.
There are a few historic houses from the Kingdom of Hawaii, some of which were owned by the royal family, before foreigners overthrew it in 1893. Among those palaces is Washington Place known as the site where Queen Lili'uokalani was arrested during the revolt. Later this house became the governor's house for the State of Hawaii before a new house was built on the same land. The military history museums and sites of Hawaii are a must, especially for any World War Two buffs. Pearl Harbor and Ford Island contain much of that history, with a military aviation museum, the USS Missouri military museum and the USS Arizona Memorial.
Hawaii is known for its sandy beaches, crystal blue water, and beautiful sunsets. However if you have a chance to get out of the sun there is a lot of see under the roofs of these museums.
Museum Name (Subject) City, Island
• Anna Ranch (Historic House) Kamuela, Hawaii

• Astronaut Ellison S. Onizuka Space Center (Science) North Kona, Hawaii

• Bailey House Museum (Multiple Subjects) Wailuku, Maui

• Bernice P. Bishop Museum (Multiple Subjects) Honolulu, Oahu

• The Contemporary Museum Honolulu (Art) Honolulu, Oahu

• Damien Museum (Biographical) Honolulu, Oahu

• East Hawaii Cultural Center (Art) Hilo, Hawaii

• East-West Center Gallery (Art) Honolulu, Oahu

• Hale Pa'ahao (Prison) Lahaina, Maui

• Hale Pa'i (Media) Lahaina, Maui

• Hawaii Maritime Center (Maritime) Honolulu, Oahu

• Hawaii State Art Museum (Art) Honolulu, Oahu

• Hilo Art Museum (Art) Kurtistown, Hawaii

• Honolulu Academy of Arts (Art) Honolulu, Oahu

• Hulihe'e Palace (Historic House) Kailua-Kona, Hawaii

• Iolani Palace (Historic House) Honolulu, Oahu

• Jaggar Museum (Science) Kilauea, Big Island

• John Young Museum of Art (Art) Honolulu, Oahu

• Judiciary History Center (Legal History) Honolulu, Oahu

• Kona Coffee Living History Farm (Living) South Kona, Hawaii

• Lyman House Memorial Museum (Natural History) Hilo, Hawaii

• Mission Houses Museum (Historic House) Honolulu, Hawaii

• MokupA
Latest posts by Friendly Author
(see all)